Download your 2015-2016 Scholarship Application Form
History
In 1996, SADCO's membership overwhelmingly supported the idea to establish a scholarship fund to help Hispanic students attend college. Under the leadership of SADCO's president Alfredo Gedeon and the board, SADCO awarded the first two 500 USD scholarships. It is believed that SADCO was the first association of its kind to offer scholarships to Hispanic students in Indiana, regardless of their country of origin. In 2014 SADCO granted 20 scholarships based on need ($2,500 ea.) To date, 184 scholarships have been granted with a total of about $300,000 USD.
Why we do it?
The need is great. According to a survey conducted in 2009 by the Pew Hispanic Center, 89% of young Latinos stated that a college education is important to success in life but only 48% said that they plan to get a college degree. The largest gap between the high value Latinos place on education, and their more modest aspirations to graduate from college, stems mainly from financial reasons. "I received the SADCO scholarship back in 2005 and in 2007. I attended Indiana University (Kelley School of Business) and graduated with my bachelor's in science in 2009 and with my master's in information systems in 2010. Thanks to the SADCO scholarship, I was able to fund my education. After graduating from school I worked at Medtronic in Minneapolis, MN and am now at Ernst & Young in Chicago, IL. Currently I am in Bogotá, Colombia on an international exchange program through my company. I have had a great experience in Colombia the past eight weeks. As I've been exploring this beautiful country, I was reminded of SADCO and the generosity that the organization has towards Hispanic students by providing them with the scholarship. Thank you again." Erika Barrios
Selection Process
In 2014-2015, the 20 scholarships were awarded based on need. Applicants should be Hispanic Indiana residents up to third generation, admitted or enrolled on an associate or bachelor degree program (up to third year), among other requirements. Involvement in community service was also required. All applications that comply with the requirements are reviewed by the selection committee members who individually vote for an applicant. A second round of vote may be necessary to select the total number of winners or to break ties. The selection committee is composed of  active or retired non-Hispanic college professors, involved with IUPUI, Butler University, Vincennes University, Ivy Tech Community College, University of Indianapolis, and other citizens involved in endeavors such as IPS, Lawrence Township, etc.
2014-2015 Winners
Congratulations to the winners!!! We encourage students that were not awarded this year to apply for next year if they still qualify.
| | | |
| --- | --- | --- |
|  Name | Current Location |  Country of Origen  |
| Isaias Faustino | Goshen | Mexico |
| Catherine Kagemann | Bloomington | Peru |
|  Julio Cesar Lopez | Indianapolis |  El Salvador |
| Ariel E. Drotter | Indianapolis |  Mexico |
| Jesica Soriano | Anderson | Mexico |
| Jessica Onate | Huntington |  Mexico |
| Cinthya Gutierrez | Nappanee |  Mexico |
| Lidia Y. Casimiro | Indianapolis |  Mexico |
| Fernando Trujillo | Indianapolis |  Mexico |
| Manuel Mares-Villicana | Indianapolis |  Mexico |
| Olivia Ruiz | Noblesville |  Mexico |
| Yosselyn Sanchez | Indianapolis |  Guatemala |
| Jonathan Tinajero | Indianapolis |  Ecuador |
| Yeshua Villalobos | Fort Wayne |  Guatemala |
|   Martin Garcia | La Porte |  Mexico |
| Celia Ochoa | Indianapolis |  Mexico |
| Kevin Salina | Indianapolis |  Mexico |
|    Diana E. Gonzalez | Indianapolis |  Mexico |
| Elizabeth Olivas | Frankfort |  Mexico |
| Hector Martinez | Westfield | Mexico |
| | | |
Amounts and number of scholarships
The amounts and numbers of scholarships are determined by the SADCO board of directors based on the results of the fund raising activities such as the annual ILSF dinner and the SADCO gala dance.
Credits
We thank all students and congratulate them for their success.  We also thank the selection committee for their help in selecting the winners. We thank all parents, school principals, counselors, college professors, selection panel, for encouraging our students to pursue a post-secondary education. Special thanks to all SADCO members,  sponsors, supporters and collaborators for their generous financial support for the 2014-2015 academic year:        Sponsored by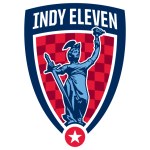 USA Funds
Cummins
KeyBank
Lumina Foundation
Kiwanis Club of Castleton Foundation
Alivio Medical Center
Optimo Group
Dr. Juan Cardenas
Ingram Micro Mobility
Eraso Orthodontics
ProMed
Indy Eleven
Keller Williams
DeJoan Jewerly
Taft Stettinius & Holister LLP
Pronto Autosales
Dow Agrosciences
Alivio Dental
Morales Group
Fisher Imports
Indiana Latino Export
Office Works
Cardenas Hats
Special thanks to all SADCO members, supporters, volunteer and our sponsors, for their generous financial support for the Gala 2014.
Comments
SADCO Scholarship Program "Words cannot express how the receipt of the SADCO 2013-1014 Need Based Scholarship further incentivizes me to accomplish all that I can in this upcoming year. Other than the relief of seeing my tuition bill go down with this source of financial help, I feel privileged to have the responsibility to pay back SADCO for this scholarship by studying as hard as I can, helping out my community, and hopefully someday be able to "pay it forward" through providing the same type of financial aid to future Latino students. I begin my junior year as a math and economics major at Saint Mary's College of Notre Dame confident that I will make worth the funds invested in me through the receipt of this scholarship. My goal to be part of the Saint Mary's College graduating class of 2015 is one step nearer because of this scholarship. My family and I would like to thank SADCO for helping Latino students in Indiana such as myself realize the dream of obtaining a postsecondary education!" Damaris Alarcon 2013-2014 Scholarship Winner